Gentran Melt Pressure Transducer Cross-Compatibility List – MPI

MPI Melt Pressure offers components that are completely compatible replacements for Gentran melt pressure transducers and melt pressure transmitters. Our melt pressure products are competitively priced and typically available from stock.
Gentran manufactures only fluid-free push rod-style sensors that suffer from a large thermal drift in pressure readings as the temperature rises in the process. MPI offers either the same push rod technology, or lower thermal drift mercury or NaK fluid-filled systems to provide higher accuracy to replace Gentran units.
MPI engineers have more than 50 years of combined experience and are available to help you determine which MPI model is a suitable replacement.
MPI also carries a complete line of
melt pressure products
, including
melt pressure transducers
,
melt pressure transmitters
,
melt pressure cables
,
connectors
,
hole plugs
,
hole drill kits
, and
hole clean kits.
Request a quote
on Gentran replacement models or
contact MPI
to learn more.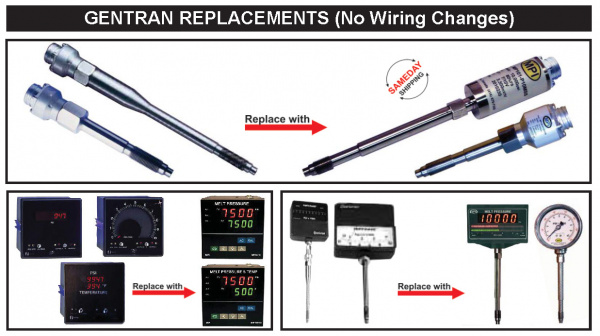 GENTRAN to MPI Melt Pressure Cross Reference

| GENTRAN model | MPI model | Description | Data Sheet |
| --- | --- | --- | --- |
| GT76/6-5K | MK76/6-5K | 5K psi, 6"Stem, mV/V, 6pin | Gentran GT76 to MPI cross (pdf) |
| GT76/6-10K | MK76/6-10K | 10K psi, 6" Stem, mV/V, 6pin | Gentran GT76 to MPI cross (pdf) |
| GT76/6J-5K | MK76/6J-5K | 5K psi, 6" Stem, mV/V, 6pin, built-in T/C-J | Gentran GT76 to MPI cross (pdf) |
| GT76/6J-10K | MK76/6J-10K | 10K psi, 6" Stem, mV/V, 6pin, built-in T/C-J | Gentran GT76 to MPI cross (pdf) |
| GT76/12-5K | MK76/12-5K | 5K psi, 12" Stem, mV/V, 6pin | Gentran GT76 to MPI cross (pdf) |
| GT76/12-10K | MK76/12-10K | 10K psi, 12" Stem, mV/V, 6pin | Gentran GT76 to MPI cross (pdf) |
| GT76/12J-5K | MK76/12J-5K | 5K psi, 12" Stem, mV/V, 6pin, built-in T/C-J | Gentran GT76 to MPI cross (pdf) |
| GT76/12J-10K | MK76/12J-10K | 10K psi, 12" Stem, mV/V, 6pin, built-in T/C-J | Gentran GT76 to MPI cross (pdf) |
| Other Models | Contact MPI | | |
Return to Top of Page

| GENTRAN model | MPI model | Description | Data Sheet |
| --- | --- | --- | --- |
| GT72/6-5K | MK72/6-5K | 5K psi, 6"Stem, mV/V, 6pin | Gentran GT72 to MPI cross (pdf) |
| GT72/6-10K | MK72/6-10K | 10K psi, 6" Stem, mV/V, 6pin | Gentran GT72 to MPI cross (pdf) |
| GT72/6J-5K | MK72/6J-5K | 5K psi, 6" Stem, mV/V, 6pin, built-in T/C-J | Gentran GT72 to MPI cross (pdf) |
| GT72/6J-10K | MK72/6J-10K | 10K psi, 6" Stem, mV/V, 6pin, built-in T/C-J | Gentran GT72 to MPI cross (pdf) |
| GT72/12-5K | MK72/12-5K | 5K psi, 12" Stem, mV/V, 6pin | Gentran GT72 to MPI cross (pdf) |
| GT72/12-10K | MK72/12-10K | 10K psi, 12" Stem, mV/V, 6pin | Gentran GT72 to MPI cross (pdf) |
| GT72/12J-5K | MK72/12J-5K | 5K psi, 12" Stem, mV/V, 6pin, built-in T/C-J | Gentran GT72 to MPI cross (pdf) |
| GT72/12J-10K | MK72/12J-10K | 10K psi, 12" Stem, mV/V, 6pin, built-in T/C-J | Gentran GT72 to MPI cross (pdf) |
| Other Models | Contact MPI | | |
Return to Top of Page

| GENTRAN model | MPI model | Description | Data Sheet |
| --- | --- | --- | --- |
| GT76HP/6-5K | MK76HP/6-5K | 5K psi, 6"Stem, mV/V, 6pin | Gentran GT76HP to MPI cross (pdf) |
| GT76HP/6-10K | MK7HP6/6-10K | 10K psi, 6" Stem, mV/V, 6pin | Gentran GT76HP to MPI cross (pdf) |
| GT76HP/6J-5K | MK76HP/6J-5K | 5K psi, 6" Stem, mV/V, 6pin, built-in T/C-J | Gentran GT76HP to MPI cross (pdf) |
| GT76HP/6J-10K | MK76HP/6J-10K | 10K psi, 6" Stem, mV/V, 6pin, built-in T/C-J | Gentran GT76HP to MPI cross (pdf) |
| GT76HP/12-5K | MK76HP/12-5K | 5K psi, 12" Stem, mV/V, 6pin | Gentran GT76HP to MPI cross (pdf) |
| GT76HP/12-10K | MK76HP/12-10K | 10K psi, 12" Stem, mV/V, 6pin | Gentran GT76HP to MPI cross (pdf) |
| GT76HP/12J-5K | MK76HP/12J-5K | 5K psi, 12" Stem, mV/V, 6pin, built-in T/C-J | Gentran GT76HP to MPI cross (pdf) |
| GT76HP/12J-10K | MK76HP/12J-10K | 10K psi, 12" Stem, mV/V, 6pin, built-in T/C-J | Gentran GT76HP to MPI cross (pdf) |
| Other Models | Contact MPI | | |
Return to Top of Page

| GENTRAN model | MPI model | Description | Data Sheet |
| --- | --- | --- | --- |
| GT72HP/6-5K | MK72HP/6-5K | 5K psi, 6"Stem, mV/V, 6pin | Gentran GT72HP to MPI cross (pdf) |
| GT72HP/6-10K | MK72HP/6-10K | 10K psi, 6" Stem, mV/V, 6pin | Gentran GT72HP to MPI cross (pdf) |
| GT72HP/6J-5K | MK72HP/6J-5K | 5K psi, 6" Stem, mV/V, 6pin, built-in T/C-J | Gentran GT72HP to MPI cross (pdf) |
| GT72HP/6J-10K | MK72HP/6J-10K | 10K psi, 6" Stem, mV/V, 6pin, built-in T/C-J | Gentran GT72HP to MPI cross (pdf) |
| GT72HP/12-5K | MK72HP/12-5K | 5K psi, 12" Stem, mV/V, 6pin | Gentran GT72HP to MPI cross (pdf) |
| GT72HP/12-10K | MK72HP/12-10K | 10K psi, 12" Stem, mV/V, 6pin | Gentran GT72HP to MPI cross (pdf) |
| GT72HP/12J-5K | MK72HP/12J-5K | 5K psi, 12" Stem, mV/V, 6pin, built-in T/C-J | Gentran GT72HP to MPI cross (pdf) |
| GT72HP/12J-10K | MK72HP/12J-10K | 10K psi, 12" Stem, mV/V, 6pin, built-in T/C-J | Gentran GT72HP to MPI cross (pdf) |
| Other Models | Contact MPI | | |
Return to Top of Page

| GENTRAN model | MPI model | Description | Data Sheet |
| --- | --- | --- | --- |
| GT100/6-5K | MKGT100/6-5K | 5K psi, 6"Stem, mV/V, 6pin | Gentran GT100 to MPI cross (pdf) |
| GT100/6-10K | MKGT100/6-10K | 10K psi, 6" Stem, mV/V, 6pin | Gentran GT100 to MPI cross (pdf) |
| GT100/6J-5K | MKGT100/6J-5K | 5K psi, 6" Stem, mV/V, 6pin, built-in T/C-J | Gentran GT100 to MPI cross (pdf) |
| GT100/6J-10K | MKGT100/6J-10K | 10K psi, 6" Stem, mV/V, 6pin, built-in T/C-J | Gentran GT100 to MPI cross (pdf) |
| GT100/12-5K | MKGT100/12-5K | 5K psi, 12" Stem, mV/V, 6pin | Gentran GT100 to MPI cross (pdf) |
| GT100/12-10K | MKGT100/12-10K | 10K psi, 12" Stem, mV/V, 6pin | Gentran GT100 to MPI cross (pdf) |
| GT100/12J-5K | MKGT100/12J-5K | 5K psi, 12" Stem, mV/V, 6pin, built-in T/C-J | Gentran GT100 to MPI cross (pdf) |
| GT100/12J-10K | MKGT100/12J-10K | 10K psi, 12" Stem, mV/V, 6pin, built-in T/C-J | Gentran GT100 to MPI cross (pdf) |
| Other Models | Contact MPI | | |
Return to Top of Page

| GENTRAN model | MPI model | Description | Data Sheet |
| --- | --- | --- | --- |
| GT75-5K | MK75-5K | 5K psi, 3.5"Stem, mV/V, 6pin | Gentran GT75 to MPI cross (pdf) |
| GT75-10K | MK75-10K | 10K psi, 3.5" Stem, mV/V, 6pin | Gentran GT75 to MPI cross (pdf) |
| GT75J-5K | MK75J-5K | 5K psi, 3.5" Stem, mV/V, 6pin, built-in T/C-J | Gentran GT75 to MPI cross (pdf) |
| GT75J-10K | MK75J-10K | 10K psi, 3.5" Stem, mV/V, 6pin, built-in T/C-J | Gentran GT75 to MPI cross (pdf) |
| Other Models | Contact MPI | | |
Return to Top of Page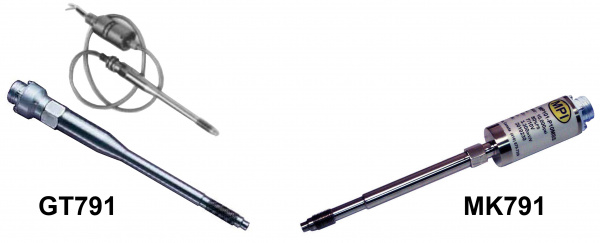 | GENTRAN model | MPI model | Description | Data Sheet |
| --- | --- | --- | --- |
| GT791A/6-5K | MK791A-5K | 5K psi, 6"Stem, 4-20mA, 1/2"NPT+Cable | Gentran GT791 to MPI cross (pdf) |
| GT791A/6-10K | MK791A/6-10K | 10K psi, 6" Stem, 4-20mA, 1/2"NPT+Cable | Gentran GT791 to MPI cross (pdf) |
| GT791A/6Z1-5K | MK791A/6Z1-5K | 5K psi, 6" Stem+18"Flex, 4-20mA, 1/2"NPT+Cable | Gentran GT791 to MPI cross (pdf) |
| GT791A/6Z1-10K | GT791A/6Z1-10K | 10K psi, 6" Stem+18"Flex, 4-20mA, 1/2"NPT+Cable | Gentran GT791 to MPI cross (pdf) |
| GT791B/6-5K | MK791B/6-5K | 5K psi, 6" Stem, 4-20mA, 6pin | Gentran GT791 to MPI cross (pdf) |
| GT791B/6-10K | MK791B/6-10K | 10K psi, 6" Stem, 4-20mA, 6pin | Gentran GT791 to MPI cross (pdf) |
| GT791B/6Z1-5K | MK791B/6Z1-5K | 5K psi, 6" Stem+18"Flex, 4-20mA, 6pin | Gentran GT791 to MPI cross (pdf) |
| GT791B/6Z1-10K | MK791B/6Z1-10K | 10K psi, 6" Stem+18"Flex, 4-20mA, 6pin | Gentran GT791 to MPI cross (pdf) |
| Other Models | Contact MPI | | |
Return to Top of Page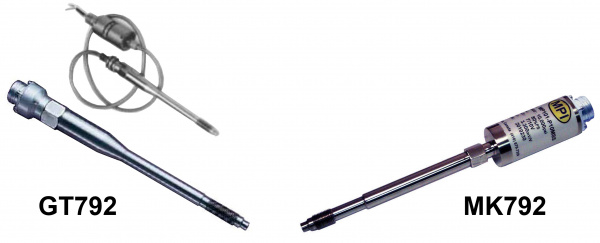 | GENTRAN model | MPI model | Description | Data Sheet |
| --- | --- | --- | --- |
| GT792A/6-5K | MK792A-5K | 5K psi, 6"Stem, 0-10VDC, 1/2"NPT+Cable | Gentran GT792 to MPI cross (pdf) |
| GT792A/6-10K | MK792A/6-10K | 10K psi, 6" Stem, 0-10VDC, 1/2"NPT+Cable | Gentran GT792 to MPI cross (pdf) |
| GT792A/6Z1-5K | MK792A/6Z1-5K | 5K psi, 6" Stem+18"Flex, 0-10VDC, 1/2"NPT+Cable | Gentran GT792 to MPI cross (pdf) |
| GT792A/6Z1-10K | GT792A/6Z1-10K | 10K psi, 6" Stem+18"Flex, 0-10VDC, 1/2"NPT+Cable | Gentran GT792 to MPI cross (pdf) |
| GT792B/6-5K | MK792B/6-5K | 5K psi, 6" Stem, 0-10VDC, 6pin | Gentran GT792 to MPI cross (pdf) |
| GT792B/6-10K | MK792B/6-10K | 10K psi, 6" Stem, 0-10VDC, 6pin | Gentran GT792 to MPI cross (pdf) |
| GT792B/6Z1-5K | MK792B/6Z1-5K | 5K psi, 6" Stem+18"Flex, 0-10VDC, 6pin | Gentran GT792 to MPI cross (pdf) |
| GT792B/6Z1-10K | MK792B/6Z1-10K | 10K psi, 6" Stem+18"Flex, 0-10VDC, 6pin | Gentran GT792 to MPI cross (pdf) |
| Other Models | Contact MPI | | |
Return to Top of Page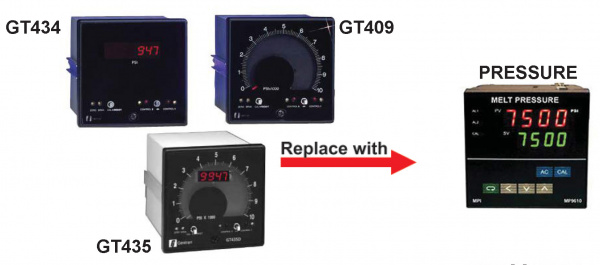 | | | | |
| --- | --- | --- | --- |
| GENTRAN model | MPI model | Description | Data Sheet |
| GT409 / GT434 / GT435 | MP9610-PRR-M | 1/4DIN Pressure, 2 alarms, 4-20mA retrans | MP9610 – data sheet |
| GT409 / GT434 / GT435 | MP9610-PRR-10 | 1/4DIN Pressure, 2 alarms, 0-10VDC retrans | MP9610 – data sheet |
Return to Top of Page
| | | | |
| --- | --- | --- | --- |
| GENTRAN model | MPI model | Description | Data Sheet |
| GT439 | MPT9610-PRRR-M | 1/4DIN Pressure+Temp , 2 alarms, 4-20mA retrans | |
| GT439 | MPT9610-PRRR-10 | 1/4DIN Pressure+Temp , 2 alarms, 0-10VDC retrans | |
Return to Top of Page
| | | | |
| --- | --- | --- | --- |
| GENTRAN model | MPI Model | Description | Data Sheet |
| GT90/6D-5K | MPG100-P5MS | 6"rigid stem-down, 5K-psi | |
| GT90/6U-5K | MPG100-P5MS-UP | 6"rigid stem-up, 5K-psi | |
| GT90/6D-10K | MPG100-P10MS | 6"rigid stem-down, 10K-psi | |
| GT90/6U-10K | MPG100-P10MS-UP | 6"rigid stem-up, 10K-psi | |
Return to Top of Page