Replacement Melt Pressure Transducer Cross - Gefran Compatibility List
MPI offers direct drop-in replacements for nearly all Gefran melt-pressure transducers, transmitters, gauges,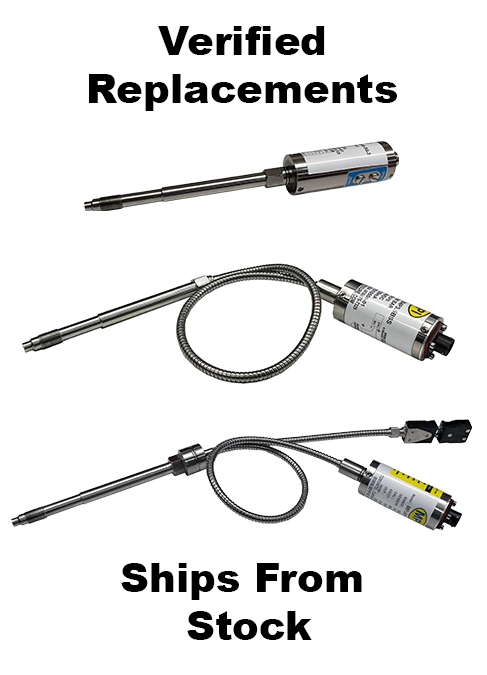 indicators, rupture disks, thermocouples, and accessories. MPI's replacements are competitively priced and are usually available from stock for Same Day shipping. MPI's Gefran cross-compatibility list can be used as a guide to determine the best MPI replacement for your application. If you would like us to determine the cross – please send us a request indicating the part number you are trying to replace.
For instant service, please use the live chat
to speak to a sales/support technician right away.
Search by F00XXXX Part Numbers
MPI Melt Pressure Replacement Part Advantages
MPI melt pressure transducer benefits include:
Offering high-quality, high-performance melt pressure products
Same day and next day shipping on most inventory

90% of configurations ship from in-stock inventory

Unparalleled technical support – Use our Live Chat for INSTANT support
In-house capabilities ensuring quick turn-around times and on-time delivery
Melt Pressure Cross Compatibility Replacement Parts

Mercury Fill Models:
Mercury-Free Models:
Mercury Fill Models:
Mercury-Free Models:
Indicators c/w Alarms:
1/2-20UNF Rupture Disks
Mechanical Gauges:
Digital Gauges:
Cables:
Mounting Hole Kits:
Test Equip:
As a quality-dedicated melt pressure manufacturer, MPI also carries a complete line of
melt pressure products
, including
melt pressure transducers
,
melt pressure transmitters
,
melt pressure cables
,
connectors
,
hole plugs
,
hole drill kits
, and
hole clean kits
.
Request a quote
for any Gefran replacement melt pressure sensor or
contact MPI
to learn more.