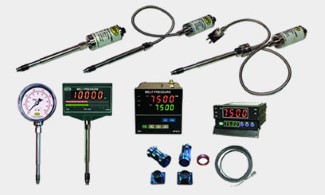 MPI melt pressure transducers, transmitters
and indicators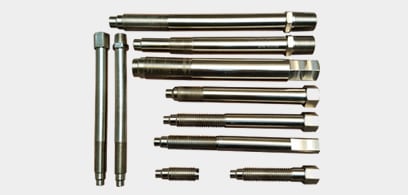 MPI extruder rupture disks
Welcome to MPI Melt Pressure
MPI Melt Pressure (MPI) is a customer needs-driven manufacturer of plastic melt pressure products that has been operating out of Toronto, Canada since 1999. MPI is staffed by engineers and technicians with an average of 15 to 20 years of industry experience. We work hard to ensure that all our products provide a worry-free experience.

Our huge, in-stock inventory helps minimize your downtime. 90% of orders are shipped same-day and delivered next-day to the United States and Canada. We also provide full engineering and technical support via telephone from 8am-4pm EST. Or, contact us here.

MPI Melt Pressure offers products to directly replace models from Dynisco, Gefran, Gentran, Terwin, ISI, and GP50 with no wiring changes required.

MPI Melt Pressure's sensor solutions include an industry-first standard Inconel diaphragm that provides extremely long life with superior abrasion and corrosion protection. Optional tip coatings can also be provided, including TiAIN, TiN, and Hastelloy. The industry-standard mercury fill sensor provides high accuracy and durability. Food/medical grade NaK and oil fills are also available to meet your application requirements. All sensors are backed by a full 3-year warranty covering manufacturing defects.
MPI Melt Pressure's
indicators and alarm units
are specially designed for easy operation. They require only a one-page instruction manual, but are still fully field-configurable.
Digital and mechanical
melt pressure gauges
provide a quick and easy option for local pressure indication. Mechanical gauges require no power or wiring. Digital gauges provide an alarm option and have been designed to provide long life in harsh plastic extrusion environments.
MPI Melt Pressure manufactures
extruder rupture disks
to act as a reliable and economical pressure relief safety device in plastic extruder applications. Our standard Inconel disk material ensures at a specific pressure over a large temperature range.
MPI Melt Pressure products are available through a worldwide network of stocking
distributors
, or for direct sale where no distributor is available.
Place your order or contact
MPI Melt Pressure
for more information on our high performance plastic melt pressure products.